Uniform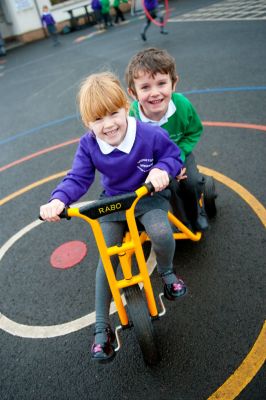 At our school we intend to keep school uniform child friendly and practical for primary age children, hence no school tie.
Our uniform is as follows: Grey/black shorts or trousers (boys) grey/black skirt, trousers ( girls), white polo shirt and school sweatshirt (purple or green), white socks ( girls), black school shoes/not trainers.
PE: Black shorts, white polo shirt, school technical t shirt (Y5 - 7), black gym shoes for indoors and trainers for outdoors.
Our bespoke sweatshirts, PE shorts and technical t shirts can be bought from The Signature Works at their Boucher Road store or can be ordered online. Other generic items can be bought at local outlets and suppliers e.g. Dunnes, M&S etc.
http://loughview.thesignatureworks.co.uk
Lough View Integrated Primary School, 63 Church Road, Belfast BT6 9SA | Phone: 028 9040 1347